A record New Zealand team of more than 800 will contend the 2013 UCI BMX World Championships to be held in Auckland.
The championships, expected to attract 2500 riders from more than 30 countries, will be staged on 24-28 July at Vector Arena in downtown Auckland.
As hosts, New Zealand is entitled to up to 32 riders in some classes in the championships, which has resulted in an unprecedented level of interest in the qualifying events, with more than 1000 event entries at last weekend's national championships in Cambridge.
The Challenge classes (age groups) will contest their world championship races on Wednesday 24 and Thursday 25 July for both the normal competition and Cruiser class, ridden on bikes with larger diameter wheels.
Friday is set aside for elite practice with the elite world championships to be contested on Saturday 27 and Sunday 28 July.
There are a number of standouts in the New Zealand team to contest the Challenge classes, with riders competing from the 5-6 years division to the oldest competitor, 73 year old Tony Rika (Hamilton).
Rika, believed to be the oldest competitive BMX rider in the world, will take part alongside his grand-daughter Alice Rika (Papakura) who has been selected in the women's 17-24 years division of the cruiser class.
There's interest in the return of former national champion Richie McLachlan, who was one of the early international BMX riders of note in this country. McLachlan, from the Papakura club, is now a coach in the sport and will contest the 40-44 years age group.
Tauranga mother Vanessa Quin also secured her spot in the team after winning her division at the national championships. Quin is a former world downhill mountain bike champion, and has returned to the sport that began her interest in cycling.
There are a number of both past and present BMX World Champions in the team including the likes of last year's winner of the nine years age group, Rico Bearman (Waitakere) and super popular Rotorua rider Dave Mohi who will contest the men's 30 years plus and the 40-44 years cruiser class.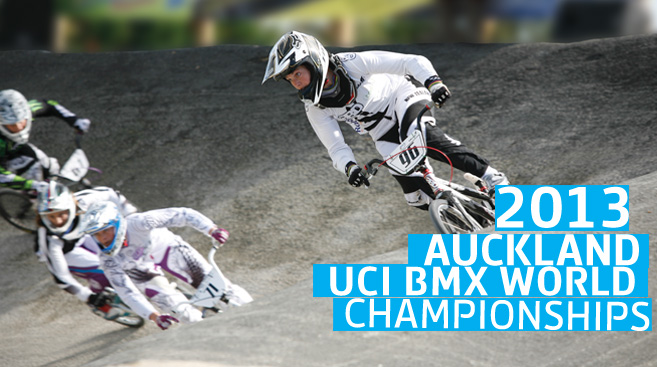 Fuseworks Media