2015 North Island Titles – Entries North Island Titles are CLUB ENTRY ONLY so all entries have to come to through the club to be processed.  Entry fee this year is $70.00.  

The link for entry forms is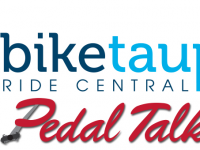 Kia Ora  Bike people and welcome to issue 27 of our newsletter.  Lots of reading for you to check out and enjoy....
---
Spring membership  -  Its that time of year again when you can purchase an annual membership at a reduced rate for the remainder of the year.  Spring membership is...
We hope you are enjoying the 'off' season.  However, that's about to end!  We have a busy few months on the may at Taupo BMX as well as the 2015/16 BMXNZ calendar kicking off shortly.  We have attached the BMXNZ calendar to this email.  Read on!
Club Days/Nights
There will...
The Club has signed up to TeamFund, read below to find out how you can help! We are also making the last call for Club members to get in on the North Island Titles sponsorship before we offer it out to other businesses in the district. This is your chance to sponsor your childs age group,...