Hopefully everyone has made it home safe and sound. Just a quick e-mail to say thanks heaps to everyone for their help and patience over the weekend. It was pretty testing at times but we got there in the end. Some achieved what they were after and some didn't,  but everyone rode their hearts out!!!! For those that didn't do as well as they had hoped, keep training hard and it will happen!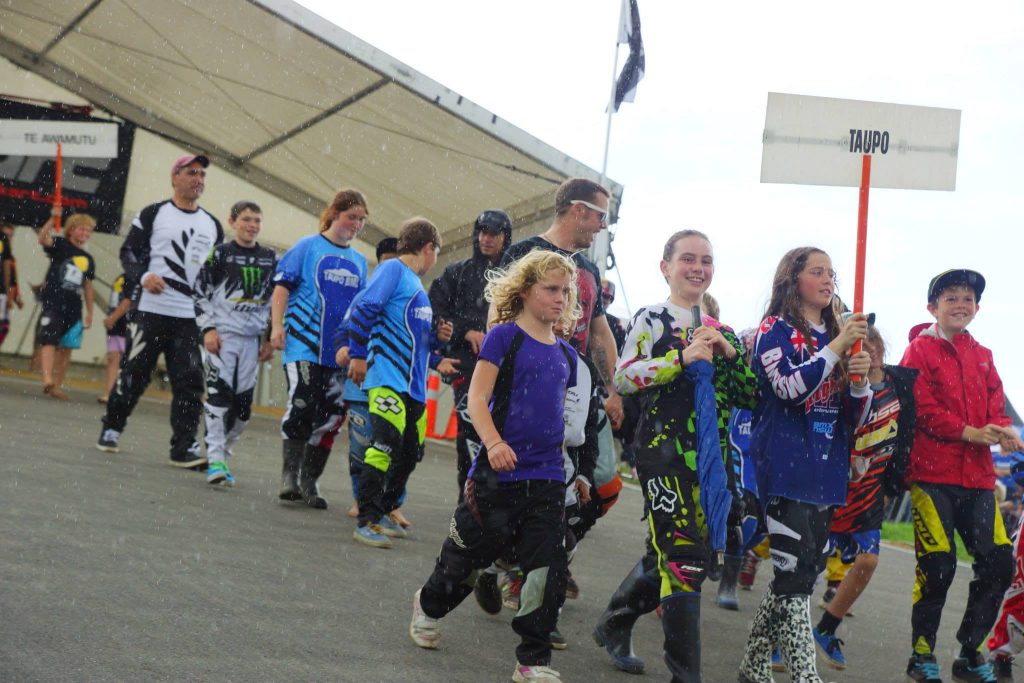 My apologies for not fully explaining the transfer rule into the 1/8 , 1/4 and semi-finals; this was briefly talked about at the team managers meeting on Saturday but I didn't realise how many people it would affect. I think the transfer rule used will start to become pretty common from now on at BMXNZ events so next time I'll be a little more onto it.
Special thanks to Darryll and Anne-Marie for communicating all the last minute changes to everyone via text and facebook, Mel for picking up and distributing the registration packs and Amy for volunteering to be my sidekick. Without help from you all it would have been a pretty stressful weekend!
Taupo Results (Alphabetical order):
Rhys Halligan 12 Boys NZ-7
Rhys Halligan 11-12 Cruiser Mixed NZ-8
Todd Halligan 13-14 Cruiser Male NZ-7
Logan Hirst 14 Boys NZ-2
Charlie Lester-Rosson 12 Girls NZ-1
Craig McIntosh 40-44 Cruiser Male NZ-3
Xania Miller 12 Girls NZ-4
Michael Ranford 11-12 Cruiser Mixed NZ-2
Zara Ranford 8 Girls NZ-7
Bennett Sargison 6 Boys NZ-6
Jono Sargison 12 Boys NZ-3
Kylie Sargison 30-39 Cruiser Female NZ-4
Phil Simpson 50+ Cruiser Male NZ-6
Kevin Tamepo 35-39 Cruiser Male NZ-6
Pretty good for a club of our size! We also had very good results in the National points series.
Pocock Trophy:Tauranga took out the Pocock Trophy, their score wasn't mentioned but I'm sure we weren't too far off the pace, below is our team results:
Bennett Sargison 6 Boys 2, 1, 1
Declan Weal 8 Boys 1, 1, 1
Jono Sargison 12 Boys 1, 1, 1
Logan Hirst 14 Boys 2, 1, 1
Charlie Lester-Rosson 12 Girls 6, 2, 3
Rhys Halligan 11-12 Cruiser Mixed 1, 1, 1
Total Score 28
Thanks again to everyone who helped out and well done to everyone who rode!!!!
Cheers,
Rick