The Rural Travel Fund applications are open again.
This is open to all 5-19 year olds that have travelled away to race meets from September 2013 to the end of February 2014.
Meets that are not to be included are Norths and Nationals.  Only provincial meets are allowed, e.g: Rotorua, Tauranga, Gisborne etc.
If you wish to be included, can you please reply by Wednesday 19th Feb, with:
1.  What race meet's have your family traveled to this season - Sept 2013 - 28th Feb 2014?
2.  Average time traveled on these trips?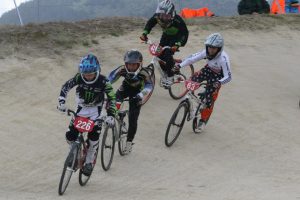 ---
Up and Coming Events
BMXNZ fliers for race meets can be downloaded from here:
https://taupobmx.org.nz/event-flyers.html
The 2013/2014 Race Calendar is here: http://www.taupobmx.org.nz/events.html
February 15th Rotorua
February 16th Tauranga
February 22nd TeKuiti
February 23rd Levin
February 23rd Waitakere
February 23rd Dunedin
March 2nd North Harbour
March 8th Papakura
March 15th Christchurch
March 30th Mountain Raiders
April 13th - PreNats Tauranga
April 18th-20th - Nationals Tauranga
May 10th - Hawera Indoor
See you at the track on Wednesday nights!