Taupo riders had an awesome first day at Christchurch City BMX Club for the first day of the 2015 BMX New Zealand Championships.
First up was the Mighty 11 Selection with Michael Ranford and Shannon Fox trialling for the team.  While it was not Shannon's day, Michael made it all the way through to the finals and raced exceptionally well placing 4th= with Cooper Merito from Te Awamutu.  Cooper took out 4th place in the Mighty's Team due to count back.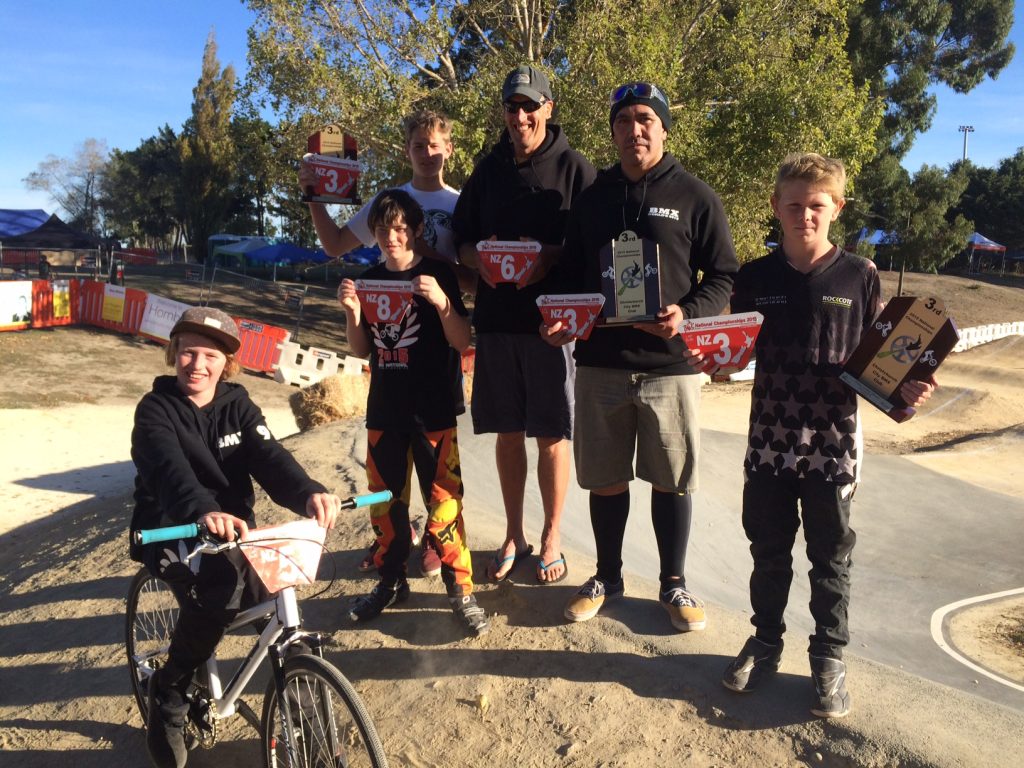 The 40-44 Cruiser Male racing was exciting to watch with Steve Amrein crashing in his first moto on the first.  He managed to finish the race coming in 5th place.  His next race was not good either with yet another 5th.  Unfortunately, with those two results, Steve did not manage to make the finals.  Kevin Tamepo stayed out of trouble on the track and raced well, ending up on the podium in 3rd place.
Michael Ranford raced again, this time in 11-12 Mixed Cruiser, taking out 3rd place.  Not bad for Mike after his Mighty 11's trials earlier in the day.
Kylie Sargison took away 5th in 30-39 Cruiser Female with Matthew Burns taking out 8th and Rhys Halligan 5th in the 13-14 Cruiser Male class.
Mark Harland-Croft settled for 3rd in his 15-16 Male Class with Todd Halligan not quite making the finals in the same class, but Todd raced well in a tough field.
50+ Cruiser Male Rider, Phil Simpson was happy renewing his 2014 national ranking of NZ6 after a battle on the final straight.
Taupo Results Day 1
Mighty 11's
Michael RANFORD      5th
Shannon FOX                28
11-12 Cruiser (Mixed)
Michael RANFORD      NZ 3
 30-39 Cruiser - Female
Kylie SARGISON          NZ 5
13-14 Cruiser - Male
Matthew BURNS          NZ 8
Rhys HALLIGAN          NZ 5
15-16 Cruiser - Male
Mark HARLAND-CROFT  NZ 3
Todd HALLIGAN
40-44 Cruiser - Male
Kevin TAMEPO            NZ 3
Steve AMREIN
50+ Cruiser - Male
Phil SIMPSON               NZ 6