Welcome to our March newsletter.  There's lots happening with Bikefest week and Nationals looming...  Read on for more details.

Kurt Pickard Training
KP will be back in Taupo this Saturday 22nd, offering training and tips.
Times will be confirmed soon. Price for the session is $50 cash per rider which is payable directly to Kurt. If you would like to be a part of this opportunity to pick up some quality advice, please email Anne-Marie by 5pm Tuesday. (secretary@taupobmx.org.nz)
---
BikeFest Open Day
Due to Cyclone Lusi, we decided to postpone our open day as part of BikeFest Lake Taupo till this coming weekend, which will now be Sunday 23rd of March from 10am - 2pm. We will be running the BBQ and will need helpers for that and also in the points hut. If you can help, please let us know!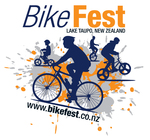 Cath from Bike Taupo will be there with her assortment of bikes and advice, so if you have friends or family who have wanted to see what BMX is about, this is a great chance without the stress of a club night over whelming the new comers! In saying that, this Wednesday night will also be an open night! People are (as always) welcome to come along and see what we are all about!
---
Club Nights
Daylight Savings Ending
At this stage, we will be leaving club nights on Wednesdays until Nationals (Easter weekend). We have the lights at the track and are confident that they will be more than adequate, however Committee will reassess after Nationals (April 20-22nd), and make the decision to stay on Wednesdays or move to Sunday afternoons.
Helpers
We really need YOUR help in running club nights. You will have noticed that the same people put their hands up every week to help out. PLEASE - offer to help out. The more people that offer to help means there are more of us who can step up to give others a break. Over the next few newsletters, we will focus on the various jobs that are needed to run a night.
---
Gates
Gates will run on a Friday night 5:30 to 7:30pm. Gold coin donation please.
Committee members are able to run the gate outside of this time. A Facebook update and a text message will be sent out as soon as possible if the gate is to be run to enable everyone to be able to take part.
---
AGM and Prizegiving
Prize giving will be on the 8th June followed by the AGM. This year, we are changing the way prize giving is decided by giving each family the opportunity to nominate who they think deserves a trophy. This makes for impartial and fair decisions. Nomination forms and trophy details will go out after Nationals and will be due back in May. Start thinking about who you would nominate now!
---
Taupo BMX Banners
Has anyone seen our banners? Last known place was at Norths in TA. We have misplaced BOTH the big blue banner and the smaller yellow one. Let us know or return to the points hut please!
---
Eftpos Machine
After our eftpos machine suffered a fall at our December meet, committee has now purchased a new one. This will be available full time for points hut and BBQ purchases.
---
Up and Coming Events
BMXNZ fliers for race meets can be downloaded from here:
https://taupobmx.org.nz/event-flyers.html
The 2013/2014 Race Calendar is here: http://www.taupobmx.org.nz/events.html
See you at the track on Wednesday nights!