There has been a lot happening since last months update and heaps still to come before Christmas!
Fireworks 2012
A massive thank you to the Halligan's for all their work and dedication that goes into this huge fundraising event for the Club.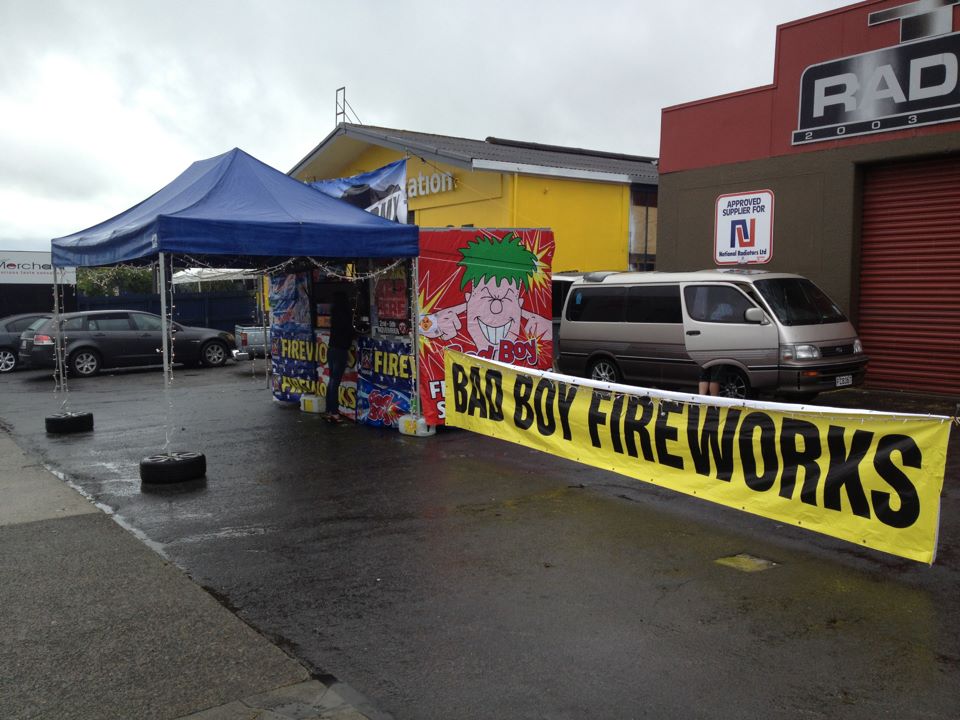 For those of you who are new to the club, this is one of the main sources of direct fundraising that the club has access to throughout the year.  It can only continue with your help and support.
A note from Lisa Halligan:
"Thank you to all the family's below who have made the fireworks fundraiser possible.
Rick and Michelle, Anne-Marie and Darryll, Jane, Mel G, Justin, Kerry and Tina, Mike and Laurie, Paul, Colin, Sandra, Dan, Deanne, Charlotte, Amy and Paul, Serena, Kate and Kevin.
With out your wonderful help, none of this could have happen so on behalf of the club, Myself, Craig and Bad Boy Fireworks, thanks very much for giving your time.  Thank you also to all who brought through the club!"

Quiz night
We are still well on track for the Taupo BMX Club quiz night that will be held this Thursday 15th November at The Shed from 7.30pm.  If you can help out on the night, please let Anne-Marie or Paul know by emailing info@taupobmx.org.nzand let them know.  For those of you that have taken tickets to sell, could you please bring the money and any remaining unsold tickets to club night on Wednesday.
EVERYONE is welcome – tickets are just $10 so get a few mates together and come on down and support the club!  See the attached flyer for more information.
2012 Pump Champ Nationals
Entries are still open for the 2012 Pump Champ Nationals that are on next weekend.
You can enter online here:  http://www.bikefest.co.nz/pump-champs.html
This is the third pump champs to be held in Taupo and the 2nd that Taupo BMX Club has run with the support from BikeFest.
Olympic silver medal winner Sarah Walker and Taupo's own triple back flipper Jed Mildon will be there so it is shaping up to be a fantastic day.  There are cash prizes to be won for the top pump champs and spot prizes to be won.
Sprocket training and new beginner riders
We are pleased to announce that Sprocket training has commenced and is on each Tuesday at 5:30pm at the BMX track. Those with a sprocket award log book need to please bring it along.  Melanie and Laurie have also generously extended the Sprocket training to include beginner riders.
There is no cost for the training.
For more information on the Kiwi Sprocket training, please see our website: https://taupobmx.org.nz/kiwi-sprocket.html
BMXNZ licence holder training
Steve has again offered his services on a Tuesday night for any Taupo BMX Club member who holds a BMXNZ racing licence to join him for training.  This is a great opportunity to learn and keep on top of riding and racing skills.  Remember that Worlds 2013 is looming and any chance to train and ride should be taken.
Steve's training will run from 6pm on Tuesday nights.
Christmas Parade
The Taupo Christmas parade is on the 1st December.  All Taupo BMX Club members are welcome to participate.  This gives the club huge local exposure and the kids have fun riding through the town!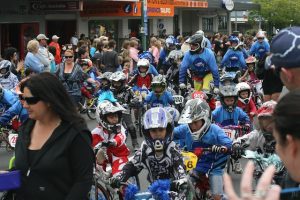 More details will follow, but we are entered and confirmed.
Friday Night Gates
We will have the gate running on Friday evenings from 5.30 for a couple of hours.  We ask for a gold coin donation to help cover costs.  All members are welcome.
Sponsorship – The Mousetrap
Taupo BMX Club is pleased to welcome on board our new sponsor the Mousetrap restaurant and bar at Suncourt hotel.  The Mousetrap was our major sponsor for our 2012 February meet and has decided to support the BMX club for a further two-year term.  We ask that you in return support the Mousetrap – Pop in for a meal or an after work drink.  While you are there, mention that you are from the BMX club.
Check out their menu on their website:  www.themousetrap.co.nz
Taupo Sports Awards
Taupo BMX Club's Melissa Giles took out sportswomen of the year in her age group at the Lake Taupo Sports Advisory Awards on Friday the 9th November.  Well done Mel, we are all proud of you.