The Club has signed up to TeamFund, read below to find out how you can help!
We are also making the last call for Club members to get in on the North Island Titles sponsorship before we offer it out to other businesses in the district. This is your chance to sponsor your childs age group, et on the trophies and also have the exposure at the Pre-Norths. See below for info or ask on Sunday at Club day!
---
Introducing TeamFund
This year we are excited to be partnering with an online fundraisng service called TeamFund!
All you have to do is snap pictures of your shopping receipts to earn cash donations for our club.
TeamFund has developed a "pay-it-forward" funding model that puts the donation power in the hands of communities.
Support our local businesses and at the same time raise funds for our club that will enable our club to improve our clubs facilities.
TeamFund is an easy to use fundraising app: turn pictures of your everyday shopping receipts into cash donations with this free app.
Get started today:
1. Download the free TeamFund app from the Apple App Store or Google Play Store
2. Shop in participating businesses and start taking pictures of your receipts
3. Submit to TeamFund and earn cash donations for our club
There's no limit to how much money we can raise with TeamFund - the more support, the more we will raise for our club.
Check out TeamFund.co.nz to learn more about this awesome hassle-free program.
Thank you for your support!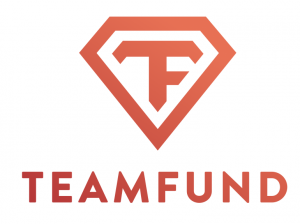 ---
Sponsorship - 2015 North Island Titles
As a Club, we would like to first offer our members business's, workplaces or family or friend's business's the first opportunity for investment or advertising option's for the September Pre North's and the 2015 BMXNZ North Island Titles at Labour Weekend, October.
We have a range of Sponsorship opportunities to offer - Trophy sponsors, moto sponsors, banner sponsors etc. For a full list, email us back!
We are also seeking vouchers, merchandise, sample products etc. for our registration packs. There will be 700 or so riders at the Norths with about 2500 supporters and this is a great way to get your product or service out to people!
If you are interested in providing any of the above please let myself or Jane know ASAP before we will open it up to the public.
Thanks
Matt Collins
matt@taupobmx.org.nz
2015 Norths Committee
---
Up and Coming Events
BMXNZ fliers for race meets can be downloaded from here: https://taupobmx.org.nz/event-flyers.html
August 16th - CR Winter Series - HAWKES BAY
August 30th - Pop-Up Meet - NORTH HARBOUR
September 6th - CR Winter Series Finals TAUPO
September 19/20th - Taranaki Region Champs - HAWERA/NEW PLYMOUTH
September 27th - PRE-Norths TAUPO
October 3rd - Wainuiomata Champs - WAINUIOMATA
October 4th - Mega Meet - CHRISTCHURCH
October 10/11th - Waikato Region Champs - WAIKATO
October 17th - Mighty 11's Invitational - SUNSET COAST
October 24/25th - North Island Titles - TAUPO