August 29 @ 10:00 am -
5:00 pm
The Central Region Winter Series is back for 2021 with a Superclass round
When: Sunday 29th August 2021
Where: Taharepa Road, Taupo
Check-in/Registration: 10:00am – 11:00am
Practice: 10:30am-11:30am
Racing: 12:00pm
Class Entry: Enter on the day
Superclass: Enter and pay on the day ONLY. Cash ONLY.
...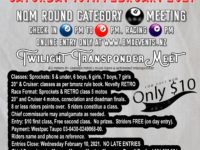 2021 Taupo Floodlight Spectacular – TPO
February 13 @ 8:00 am

-

5:00 pm
Twilight NQM, Retro Class, Striders – Taking it back to the 80's with the Taupo Floodlight Spectacular! $10 first class, FREE second class. Striders FREE!!! Where: 115 Taharepa Road, Taupo When: February 13th 2021 Check-In: 2 – 3pm Racing: 4pm Entries:...
Fundraising Working Bee Training Race Meet
(more…)
...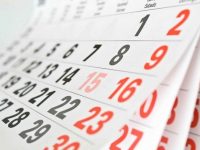 BMXNZ has published the calendar for the 2020/2021 season. Event's will be uploaded and as flyers and entry forms become available, they will be updated on bmxnz.co.nz, nzbmx.club, bmx.net.nz and on bmxevents.nz seamlessly.
(more…)
...