Due to the extreme weather that we had last weekend, there will be a working bee this Saturday AND Sunday from 9am and we would appreciate as many hands as possible.
The main objective this weekend is to finish liming the track. There has been 26 tonne of lime delivered and another 26 tonne is expected on Saturday morning, so please bring rakes, spades and shovels.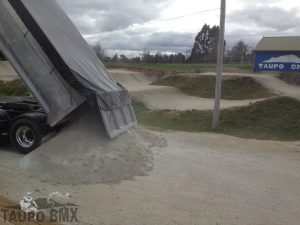 A couple of mowers/weedeaters would not go astray either!
In case you are not on Facebook, last Sunday, in the torrential rain, we managed to place the start gate and have a test run with it. We are ALMOST complete - Hitzel Homes should be finished 100% with code of compliance being done mid next week.
See you there!