Club Day Resuming
It's been a long time coming, but it is official that we are resuming club days on Wednesday 17 October with sign on at 5.30pm.  Racing gets underway at 6.  As usual, the BBQ will be cranked and drinks will be available.  
The committee thanks all our members for their patience with the downtime while the ramp and start gate have been built.
For our younger members, we intend to encourage them as much as possible and with your help we will be able to transition them from the table top to the new ramp by taking it in stages.
Ramp and Start Gate
There are still a few finishing touches to be done to the ramp.  The soak hole has been drilled and will be lined this week.  Flashings should be completed soon and the the council sign off will be one and then it is finished!  We have been lucky to have the help of quite a few people and businesses that have gone out of their way to help us at little or no cost to the club to get us closer to completion.   
National Pump Champs
Taupo BMX Club is again proud to be running the Pump Champs at Spa Park Pump Track, and as a bonus, it is the 2013 Pump Champ Nationals as well.  Last year, our members had a great time and did really well and it would be great to see that again.  
We will be looking for help on the day, but will be in touch with you all after next weeks meeting which is to finalise the event.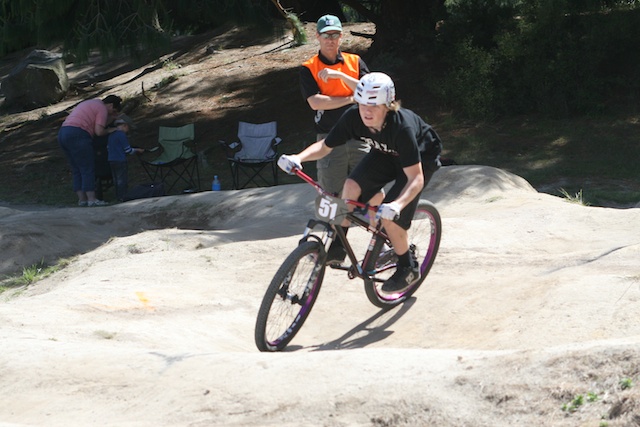 Everyone is welcome to participate, categories are by age. 
Sunday 18th November, 2012, Registration 9.00 to 9.30am, Racing starts 10am, Spa Park Pump Track.  Entry Fee is $20 in advance or $25 on the day (must have cash on the day).
One rider on the track at any time.  It's just you against the clock.  Each rider will get a minimum of three runs (heats) and then there will be a final.  The number of heats will be determined by the number of entrants on the day. Sarah Walker will also be there on the day which will be a big draw card for us.  Pre-register here: http://www.bikefest.co.nz/pump-champs.html
Taupo Christmas Parade
The Christmas Parade is to be held on the 1st December.   If you remember last year, the parade was almost cancelled due to lack of interest from the general Taupo district.  We are registering Taupo BMX Club now and would love to have you all participate.  This is a great opportunity for us as a club to promote our sport to Taupo and all the riders have a great time biking in the parade.  More details will follow, but pencil the 1st of December on your calendar now!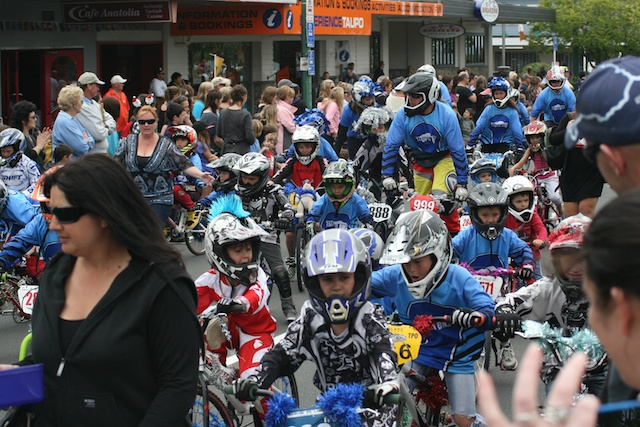 Quiz Night
The committee has looked into holding a quiz night.  We have decided to hold one at The Shed in town - date to be advised, but will be before December.  This will be a good fundraiser for us and will be used for the next projects after the ramp is finalised.  More details to follow - if you have any ideas for fundraising for the club, by all means feel free to pass them on!
Fireworks
Taupo BMX Club will be selling fireworks again from our usual spot on Spa Road in the days leading up to GuyFawkes night.  Thanks to the Halligans, Taupo BMX Club can proudly say that our fireworks are among the best in Town, both in quality and value for money.  We will need volunteers for weekday shifts and also the weekend shifts to sell them.  If you are available, please put your hand up - This is our best fundraiser of the year and really need and appreciate all the help we can get.  Also, pass onto friends and family that we will be selling them again.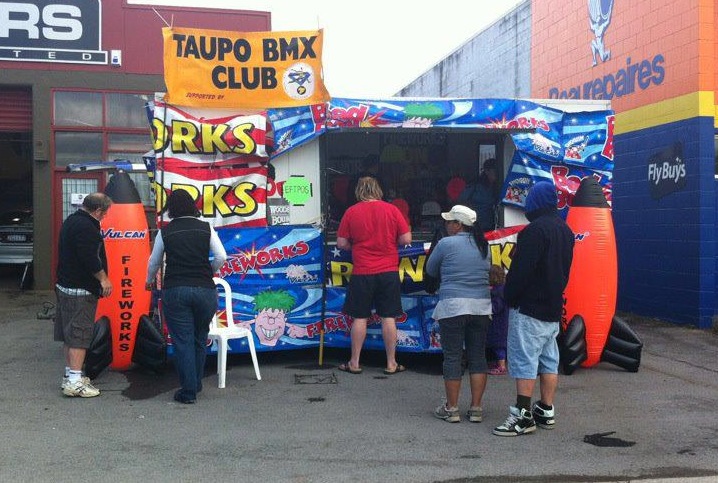 North Island Titles
Good luck to all our riders attending north Islands over labour weekend.   We wish them safe travels to and back from Whangarei.
Gizzy Meet
Gisborne BMX Club has asked if we can give an idea of the number of members we have going to their BMX Meet on 24-25 November.  Reply back to this email if you are going and we can let them know.
AA Directions Magazine
AA Directions magazine caught up with Laurie and a few of the club members a few weeks ago.  Check out the article that has been published:  http://www.taupobmx.org.nz/news/as-directions-article-summer-2012/